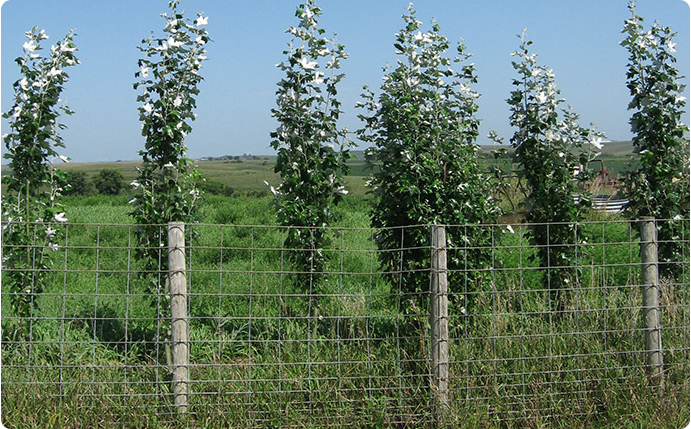 Rocket Hybrid Poplar Care Guide
Place your Rocket Hybrid Poplars in a bucket of water when you receive them. This helps keep them hydrated after the traveling the cuttings experienced. I would recommend to have them soaking for a day in the water, then you can plant them.
If you cannot plant your poplar cuttings when you receive them, then you can place them in water in a cool area until you are ready to plant.
Planting the cuttings of this fast growing poplar hybrid is pretty straightforward, just plant them the same way they grow and not upside down. Place them in a hole that is a foot deep and give them a heavy watering. If the ground has been worked hard and is moist, you may not have to dig a hole and can just push the Rocket Hybrid Poplar cuttings a foot deep into the soft soil below.
A heavy mulch layer on your planting site will help control weeds and keep moisture levels high, which will get your poplar trees off to a good start and reward you with quick growth.
Have at least a 3 foot bare circle around your Rocket Poplar Hybrids, with sod and weeds restricted to outside that area. If other plants are controlled, very fast tree growth can be experienced in the first year.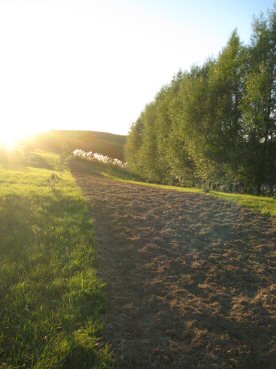 A general guideline is to water your trees a couple times a week. Rain and soil type will affect how much you will need to water during the growing season. Push your finger into the soil near the tree and if not very moist, then your trees need watered.
If your Rocket Poplar Hybrid trees have grown a couple feet by early mid-summer, then you can fertilize them to help give them a boost to grow faster. I wouldn't recommend fertilizing these particular hybrid poplar trees after mid-July.